If you're a boatie and you missed the 2014 Sanctuary Cove International Boat Show - all is not lost. I spent three days walking the planks and capturing the action with the Trade-a-Boat Magazine team! From the blinged out boats, to the familiar faces and slick stands, it's all here this Wednesday.
Open for business – day one at the 2014 Sanctuary Cove International Boat Show.
Raymarine launched a bunch of awesome new gear.
As did Mercury, with their new 300HP Cold Fusion outboard.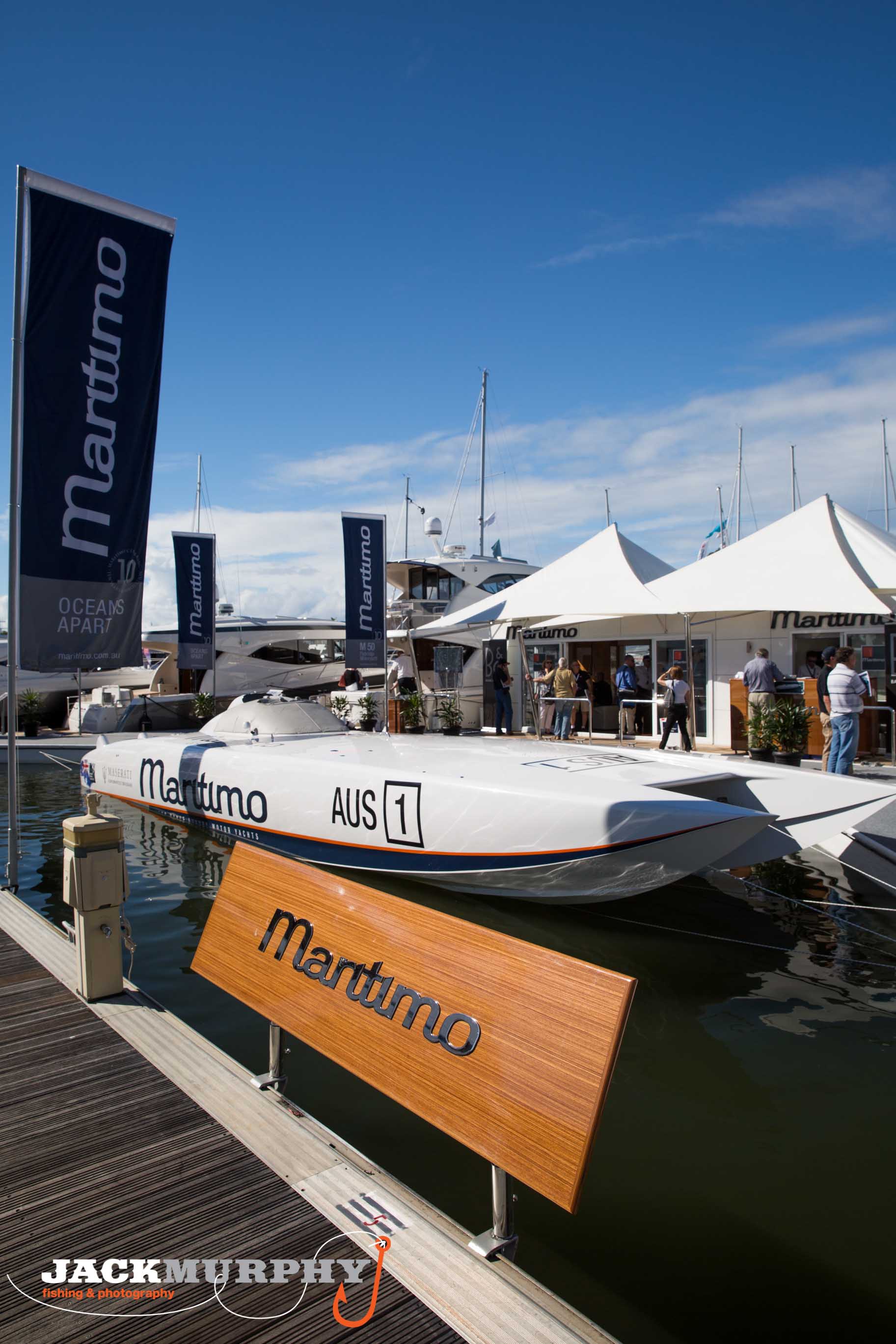 Eric Sorensen from Grady White US and Graham McCloy from Game and Leisure Boats are pretty
proud of the Canyon 376 (left). The Maritimo race boat stole the show once again (right).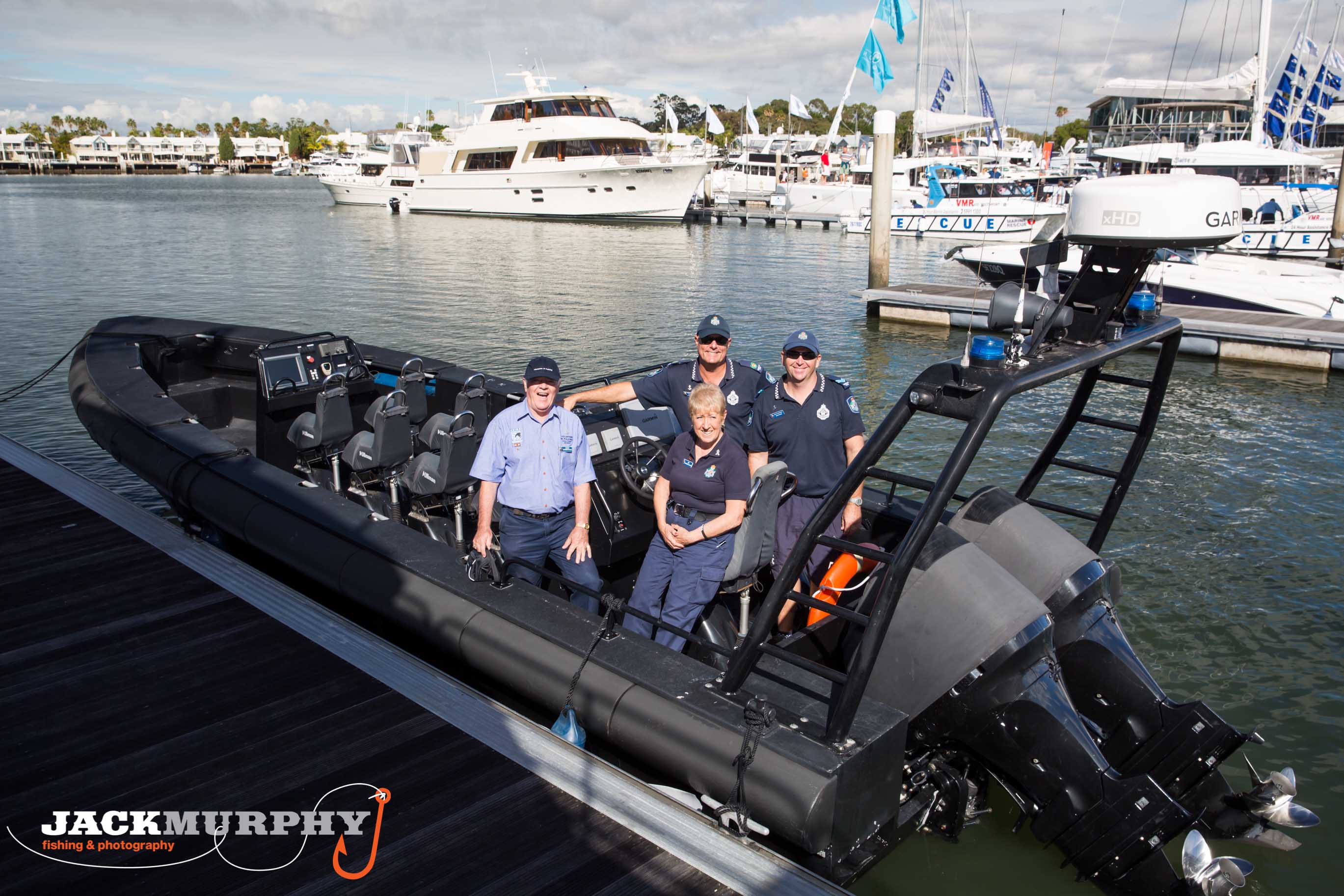 The Queensland water cops roll in a pretty badass centre console – watch out crooks.
None of the Club Marine staff will be drowning in a hurry (left).
Brian 'The Colonel' Sanders and Hoang Tran with a couple of tough Transtyle trailers (right).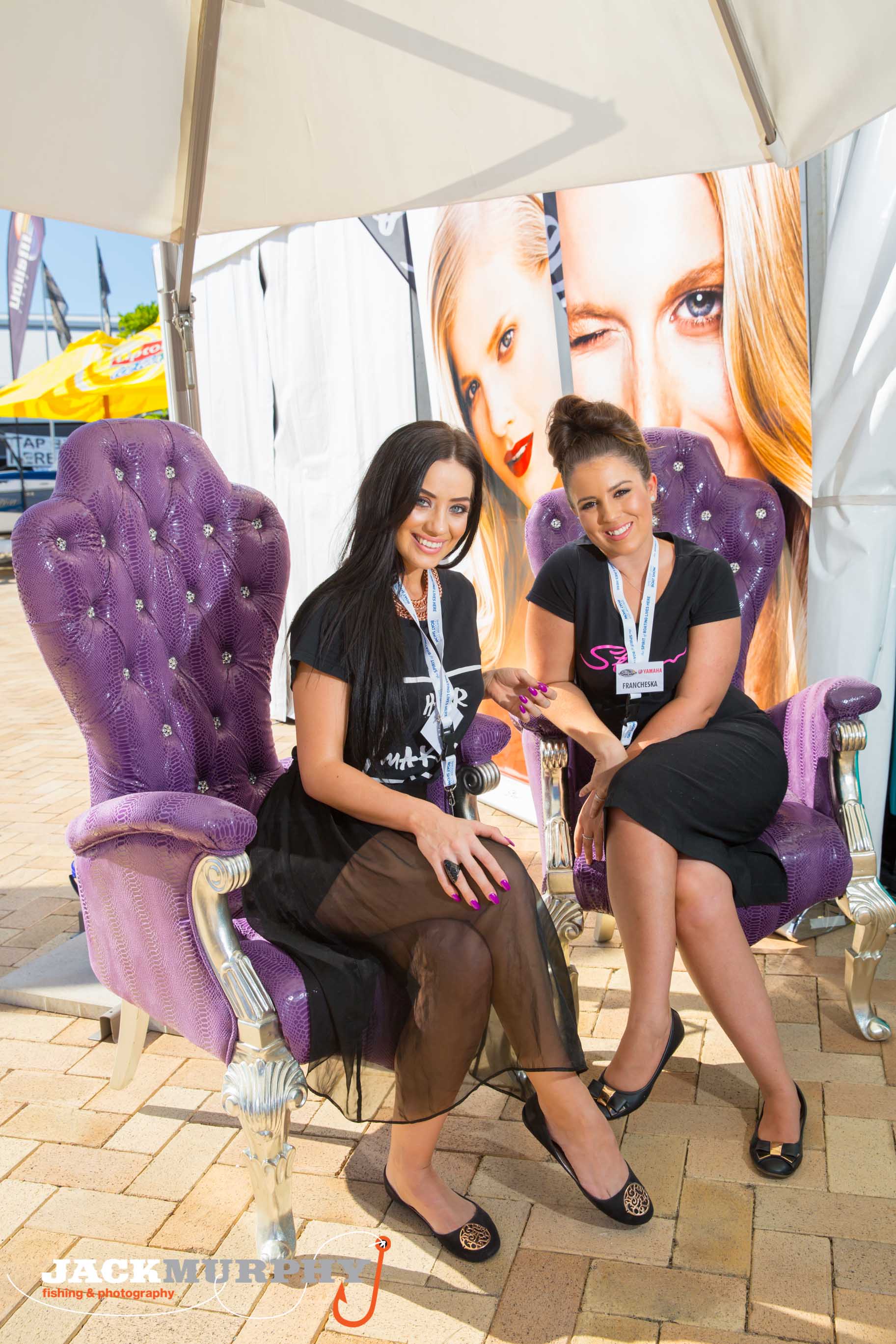 The Boston Whaler with not one, not two, but three 300HP Verado's (left).
Looking marvelous on the marina was a cinch with Stefan's Hair and Makeup stand (right).
There's a mutiny on the Trade-a-Boat stand! Captain Jack Sparrow makes John 'Bear' Willis
walk the plank (left). Stefan Boating World is now supplying American built
Scout Boats - Rose and Stefan with the Sportfish (right).
The Retro Bikini Babes are higher than life (left). You couldn't miss the Trade-a-Boat stand (right).
Blue Steel!
The Boat Boys serenade the Trade-a-Boat chicks.
There were some chic rigs out on the marina…
…Including Fleming Yachts, Belle Epoque.
Palm Beach Yachts – still my all time favourite (left). The Horizon girls on the bow of the PC60 (right).
Photo time!
Mystery man at the Musto stand.
The VIP lounge was open for business (left). Taco time (right).
The Robalo boys size up some stilts for makeshift outriggers.
I don't think I want to be a part of these blokes fishing team (left). Team Gill Australia lovin' life (right).
If you want to see all the images from the show, head over to the Jack Murphy Fishing and Photography Facebook page to view the full album: https://www.facebook.com/media/set/set=a.703632539700312.1073741829.349175095146060&type=1
Is there a fish you want me to attempt to catch? A location I should fish? A photographic challenge? You tell me. Either email fishfingers18@yahoo.com or leave a comment below.
Until next week.
Jack Murphy
© JackMurphy Fishing and Photography