With the Sydney CBD lighting up like a Christmas tree every night at 6pm, something was obviously going down. The Vivid Sydney – lights, music and ideas festival was in town. Persuaded by my cousin – Max Bibby, who's another budding photographer. We charged our batteries, emptied our CF cards, oiled our tripods and set a course for the city. Unfortunately about 1 million other photographers had the same idea…
Finding a position to shoot was almost impossible. The never-ending tripod army had all the prime positions locked down. This forced us to get more creative with our shots and strive to find different angles, locations and perspectives.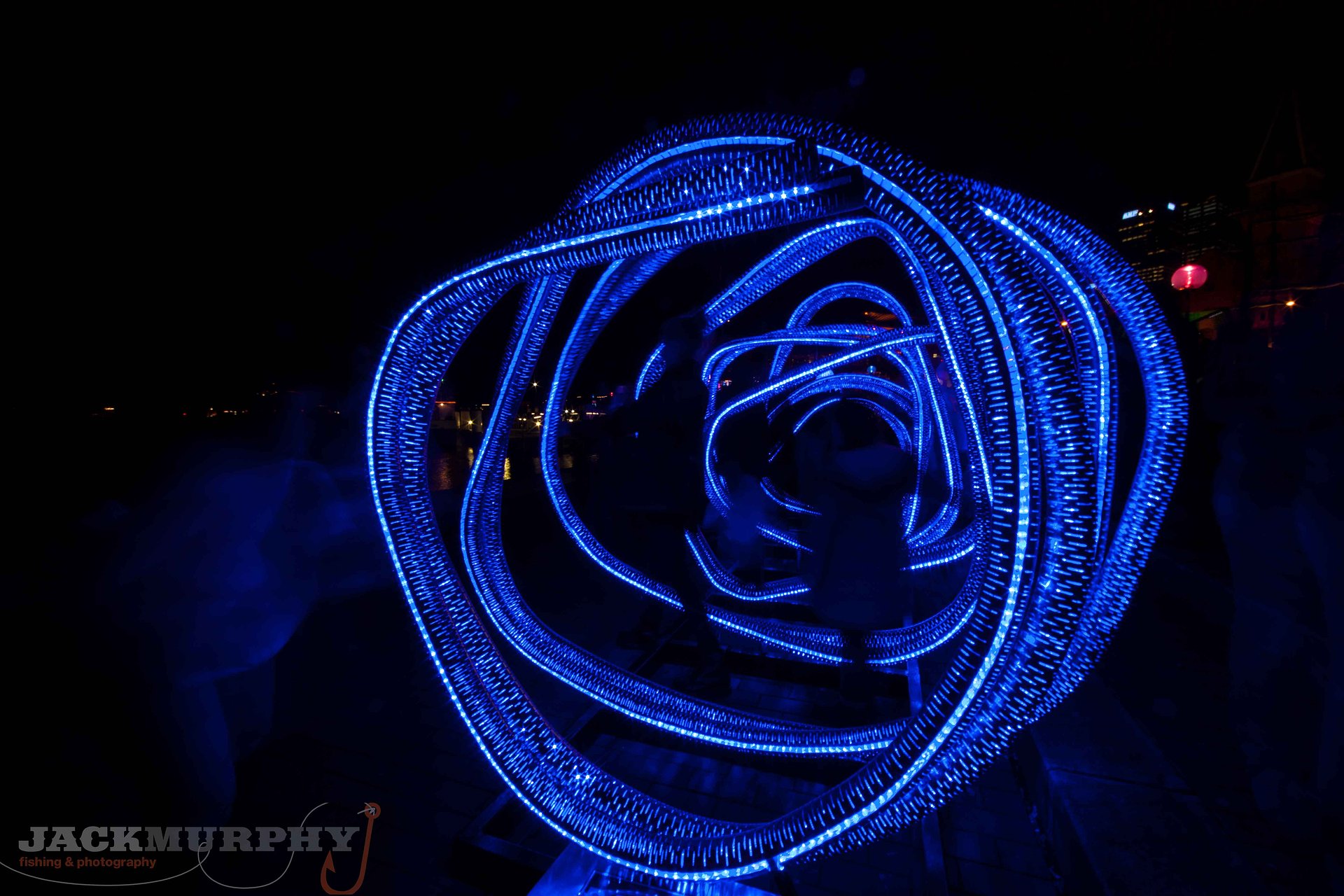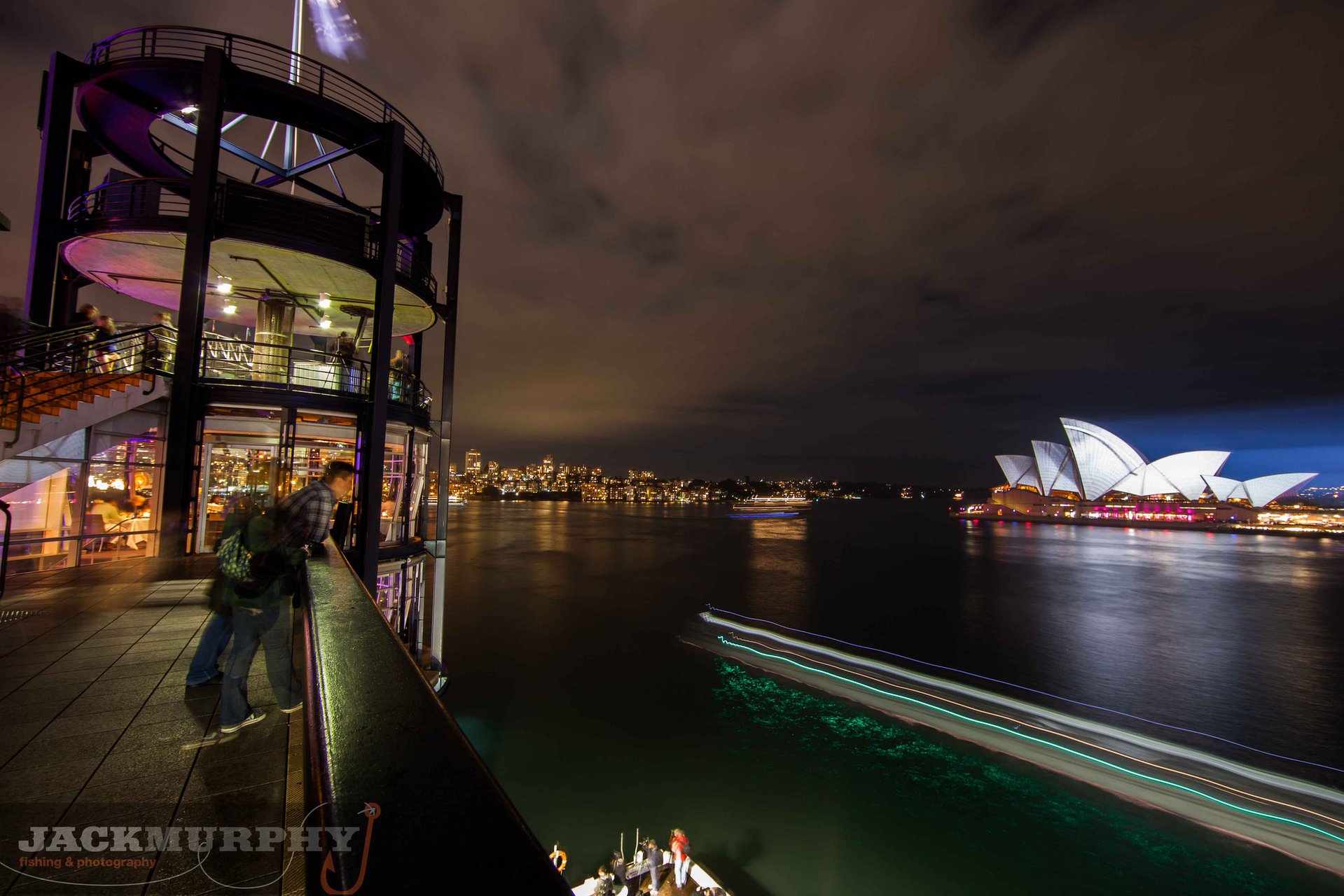 Psychedelic Sydney Harbour
I was curious to see if I could catch a fish amongst the chaos.
But fishing was prohibited..
I did however find these three anglerfish bicycles, close enough?
They wouldn't take a bait
JM
© JackMurphy Fishing and Photography