After I had such a great response from My Top 20 Lures, I thought I'd do another "My Tackle Box". This time I thought I'd focus on the gear that comes with me whenever I go fishing - My Top 10 Fishing Accessories.
10.
Save Phace Mask
Coming in at number 10 is the Save Phace Mask. The masks intended purpose is to protect your face whilst high speed boating - rain, hail and huge bugs can become quite painful when they hit you in the face at 110km/h. My boat only goes 109km/h so I just use the mask to intimidate other fisherman when they're in my spot.
For dealers: http://dealers.savephace.com/international.php#Australia
9.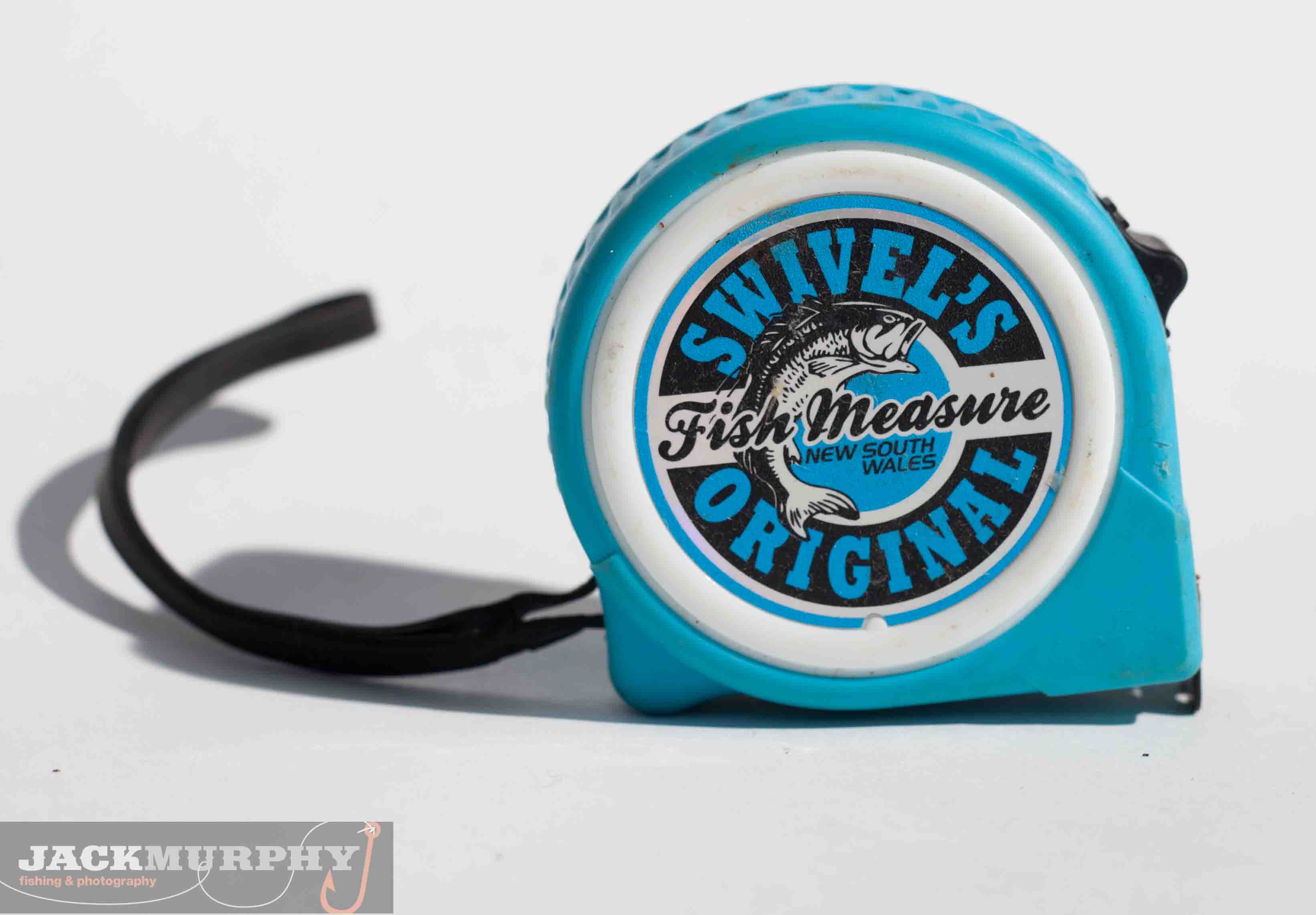 Swivels Original "Fish Measure"
For the fisherman who's always wanted to be a 'tradie', the Swivels Original "Fish Measure" is your dream come true. It fits easily into your tackle box allowing you to measure your catch wherever you are.
Find it here: http://www.swivelsoriginal.com
8.
Wilson Fish Bat
Although it may seem brutal, if you do plan to keep a fish for the table it is important to dispatch it quickly, and humanely. A small fish bat is the perfect tool for such a deed.
Find it here: http://www.wilsonfishing.com.au
7.
PLB
Even if you have an EPIRB in your boat, a Personal Locator Beacon (PLB) is a worthwhile investment. Keep it on you when you're out trout fishing in the wild wilderness or even tuck it into your pocket when you're fishing the shelf. If anything goes wrong, a PLB can save your life.
Find them here: http://www.gme.net.au
6.
Blade Runner Knife
The Blade Runner Knife is teflon coated and extra sharp. A good filleting knife should be a part of every fisherman's kit.
Find it here: http://www.bcf.com.au
5.
GoPro
I always throw in a GoPro camera before I go fishing; you see some pretty wild stuff out on the ocean. The GoPro shoots HD video and stills too.
For dealers: http://gopro.com
4.
Rod Wraps
Although this one may seem simple, I never used to use rod wraps. When I finally tried them, it changed my life. Transporting rods between the house and the boat is always a tedious exercise. I don't know why, but strapping them all together seems to make a world of difference.
Find them here: http://www.shimanofish.com.au
3.
Heavy Duty Split Ring Pliers
They'll change the biggest split rings, cut 100lb braid and unhook angry fish - all while remaining rust proof. These pliers are seriously awesome and they're always in my tackle box.
Find them here: http://www.elitetackle.com.au
2.
Elastic Bands
In at number two is the humble elastic band; these have to be one of the most useful tools when out fishing (apart from the hook). They can attach sinkers and balloons, be used as stoppers and line markers and even hold broken leader spools together.
Find them: In your bottom drawer.
1.
Mako Polaroid Sunglasses
Drumroll please... Without a doubt, polaroid sunglasses have to take the number one position. Not only do they protect your eyes from flying fish and your mates bad casting, they actually cut the glare off the surface letting you see the fish! Now that's an advantage.
Find it here: http://www.makoeyewear.com.au
I hope you enjoyed today's post, keep those blog requests coming in! Lastly, if you haven't already heard, we've nearly won! The super trawler - FV Abel Tasman is likely to be banned from fishing in Australian waters for up to two-years. Australian fish stocks will be breathing a sign of relief as this monstrous ship had an 18,000 tonne quota! Read more here: http://www.smh.com.au/opinion/political-news/super-trawler-banned-from-fishing-in-australian-waters-20120911-25po8.html
Is there a fish you want me to attempt to catch? A location I should fish? A photographic challenge? You tell me. Either email fishfingers18@yahoo.com or leave a comment below.
Until next Wednesday,
JM
© JackMurphy Fishing and Photography