As we quietly motored into Broken Bay the sun had only just risen from the horizon. With a thick blanket of damp fog ominously creeping out from the tangled valleys of the Hawkesbury River - the conditions were going to be bone chilling. Justin Duggan and I were out on his Edgewater 188CC and armed with an arsenal of flies and soft plastics. The target for the day was mulloway with a side of bream to boot – but we ran into some pretty interesting bycatch along the way.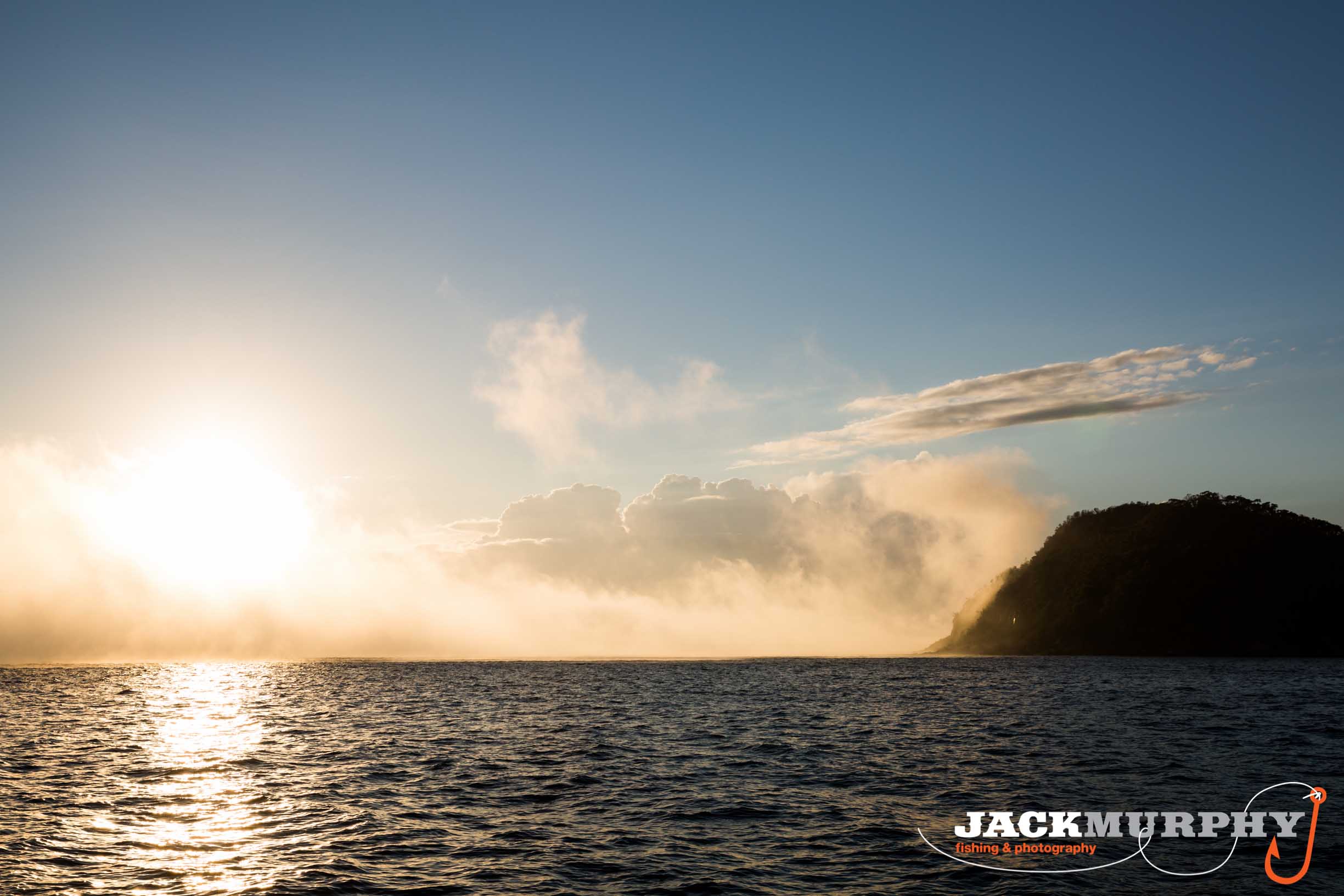 The smothered sun.
Firing a cast through the fog.
Image: Justin Duggan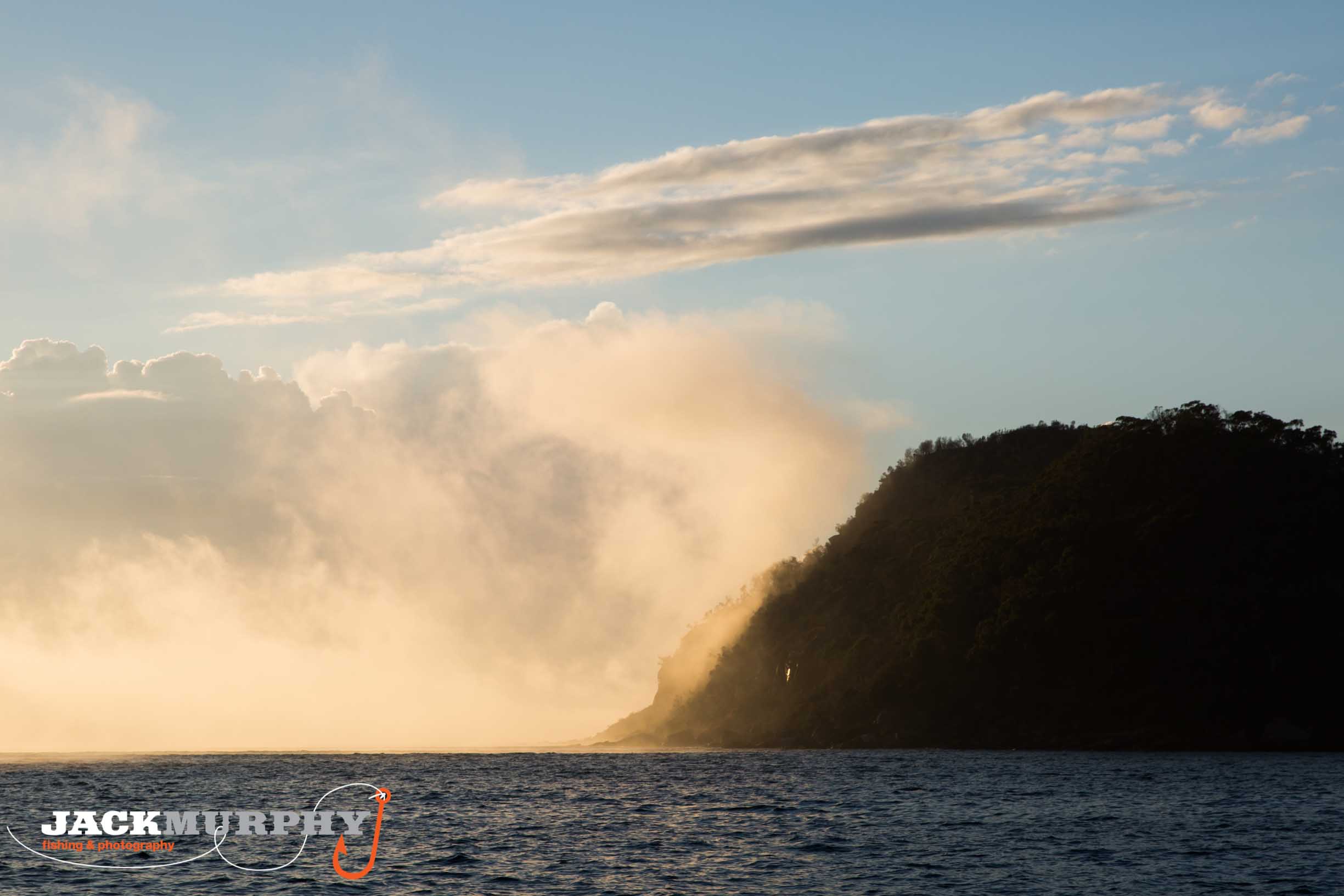 The fog laps over Barrenjoey Headland.
Eerie Lion Island.
When Justin finally convinced me to take off my Antarctic-grade gloves, I grabbed the nearest rod and started casting. Within the first 20 minutes of fishing we both had plenty of solid bumps on the soft plastics. Although to my amusement, I'd laugh off Justin's bites as "just snags", which sent him crazy to the point of showing me the microscopic mulloway teeth marks in his lure – I'm still not convinced.
Justin's winter fishing outfit would put most SWAT teams to shame.
As it finally started to warm up, we ditched the big lures and grabbed the finesse gear. On the first cast Justin hooked an estuary perch and I quickly followed it up with another – quite a good little sportfish on light gear – and pretty too. But as it's closed season for these fish we moved onto new pastures. On arrival to the new spot I flicked out a little 3-inch soft plastic that was promptly demolished on its arrival to the seafloor. This time I was connected to a really nice fish and after a spirited fight another estuary perch bobbed boat side. This one was a real beauty and no doubt a big female breeder. After a couple of snaps we slid her back into the drink and she rocketed straight down to her snag.
Estuary Perch at the boat.
Justin goes in for the kiss.
Awesome looking fish…
Back to the snags.
What a stonker!
Although we didn't find any mulloway, it was awesome fun catching what would've been my personal best estuary perch. So if you can bare the chills, there's still plenty of good inshore winter fishing around Sydney, including big Aussie salmon schools, plenty of luderick and drummer too. If you want to get amongst it, hit up Justin Duggan from Sydney Flyfishing Tours here: http://sydneyflyfishing.com.au
Is there a fish you want me to attempt to catch? A location I should fish? A photographic challenge? You tell me. Either email fishfingers18@yahoo.com or leave a comment below.
Until next week.
Jack Murphy
© JackMurphy Fishing and Photography