With 144 islands scattered amongst its abundant waters, there's no wonder this place is called the Bay of Islands. Yep, I'm back in New Zealand again to finish off part two of Kiwi Kings – an upcoming feature in Trade-a-Boat Magazine. Over the next couple of days I'll be fishing aboard a Stabicraft 2050 Supercab, a Surtees 5.5m Workmate Hardtop, a White Pointer 940 and a Mac 600 CC. Today we targeted snapper around Cape Brett and Whale Rock but found it hard to keep a bait or lure in the water without a kahawai gobbling it and jumping sky high. It didn't faze me though; the scenery in this area is seriously stunning and the Steinlager's go down a treat back at the resort. Without too much to report on the fishing side of things, I'll have to leave you with a little photomontage from today. Try scroll through a few of these pics without drooling – this place is seriously fishy...
An overheating Holden Rodeo wasn't the best start...
...But we got there eventually.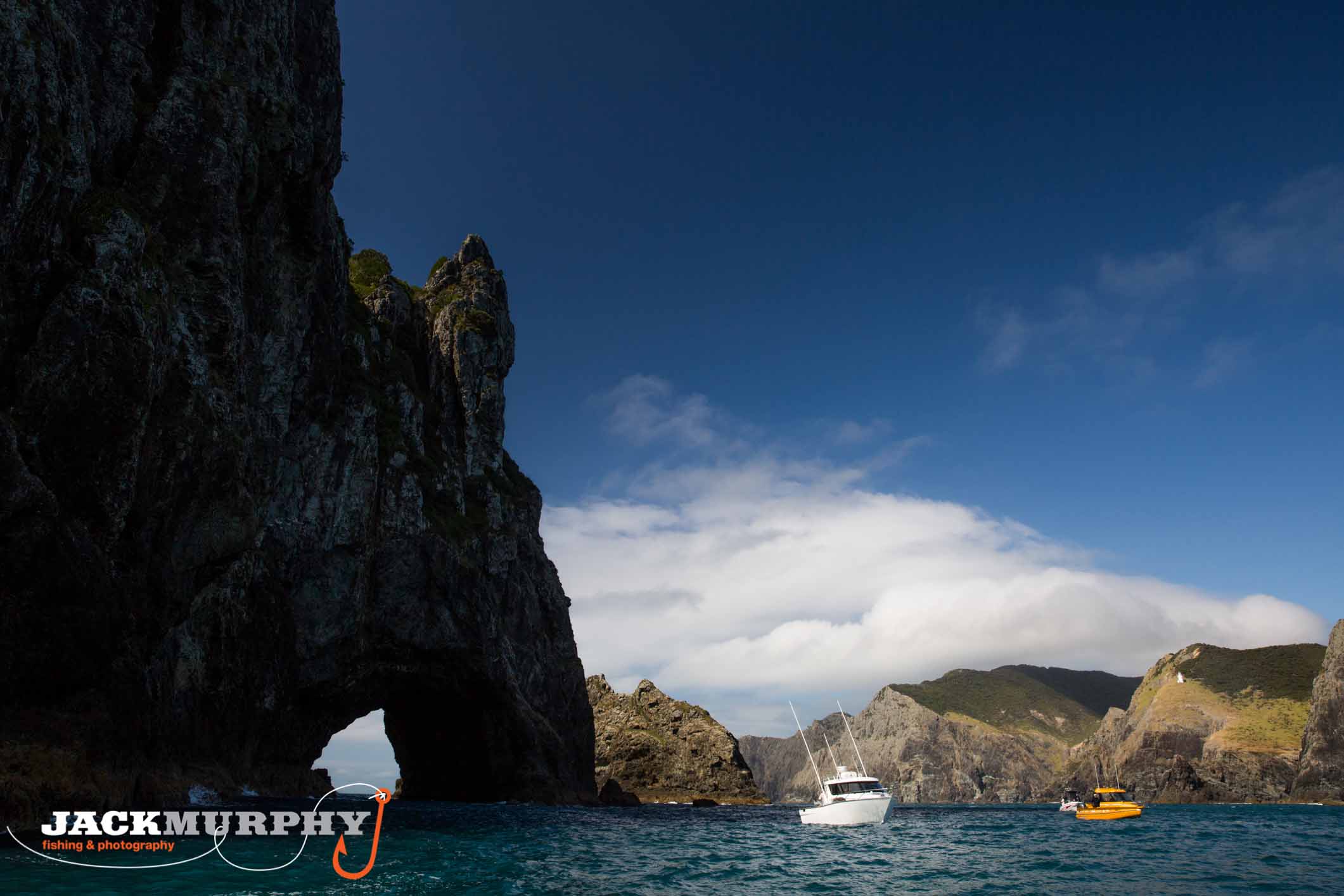 Not a bad backdrop for snapper fishing.
Friendly locals.
Those R44's run on the smell of an oily rag by the looks of things.
Wicked scenery.
Four ripper rigs.
Surtees 5.5m Workmate Hardtop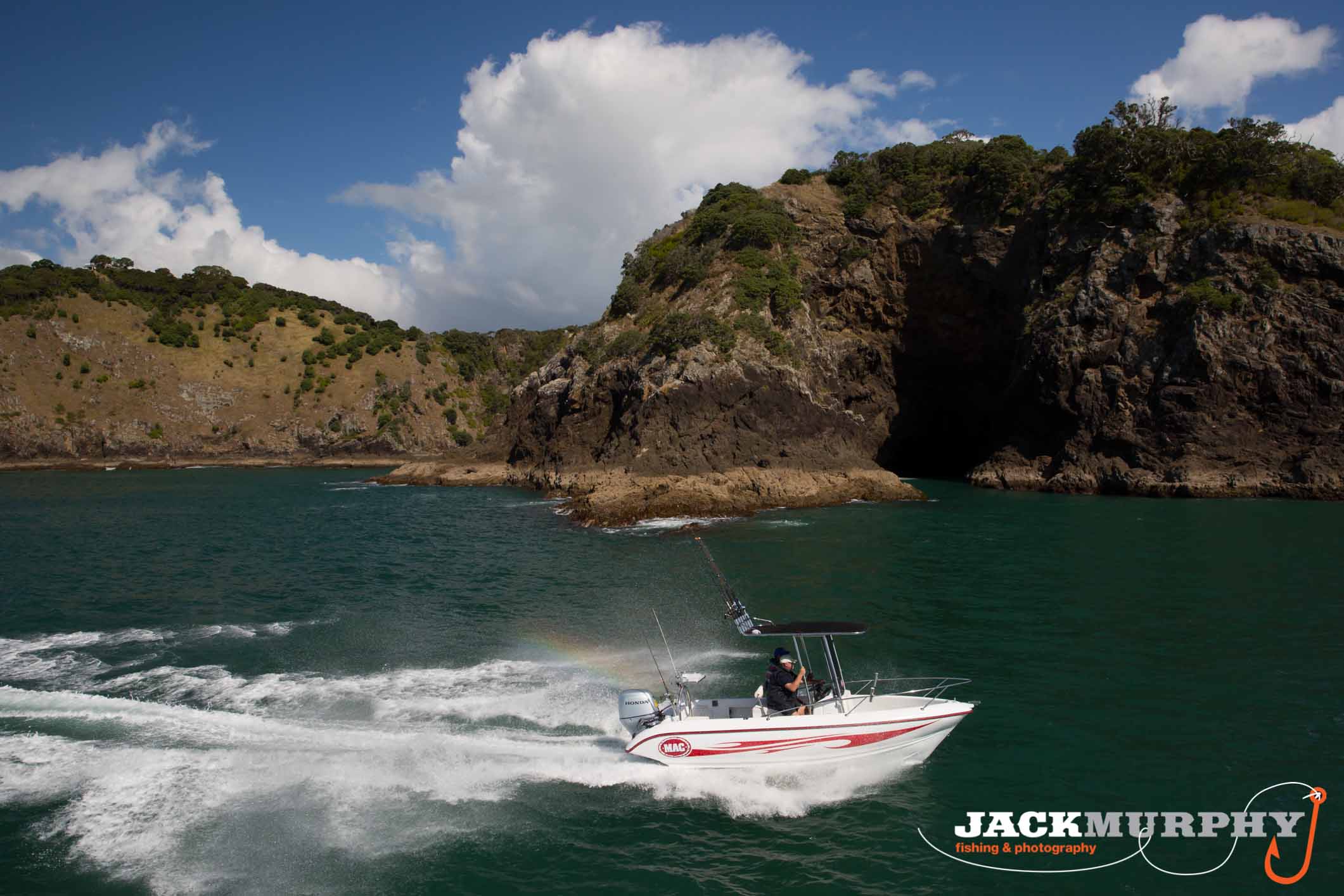 Mac 600 CC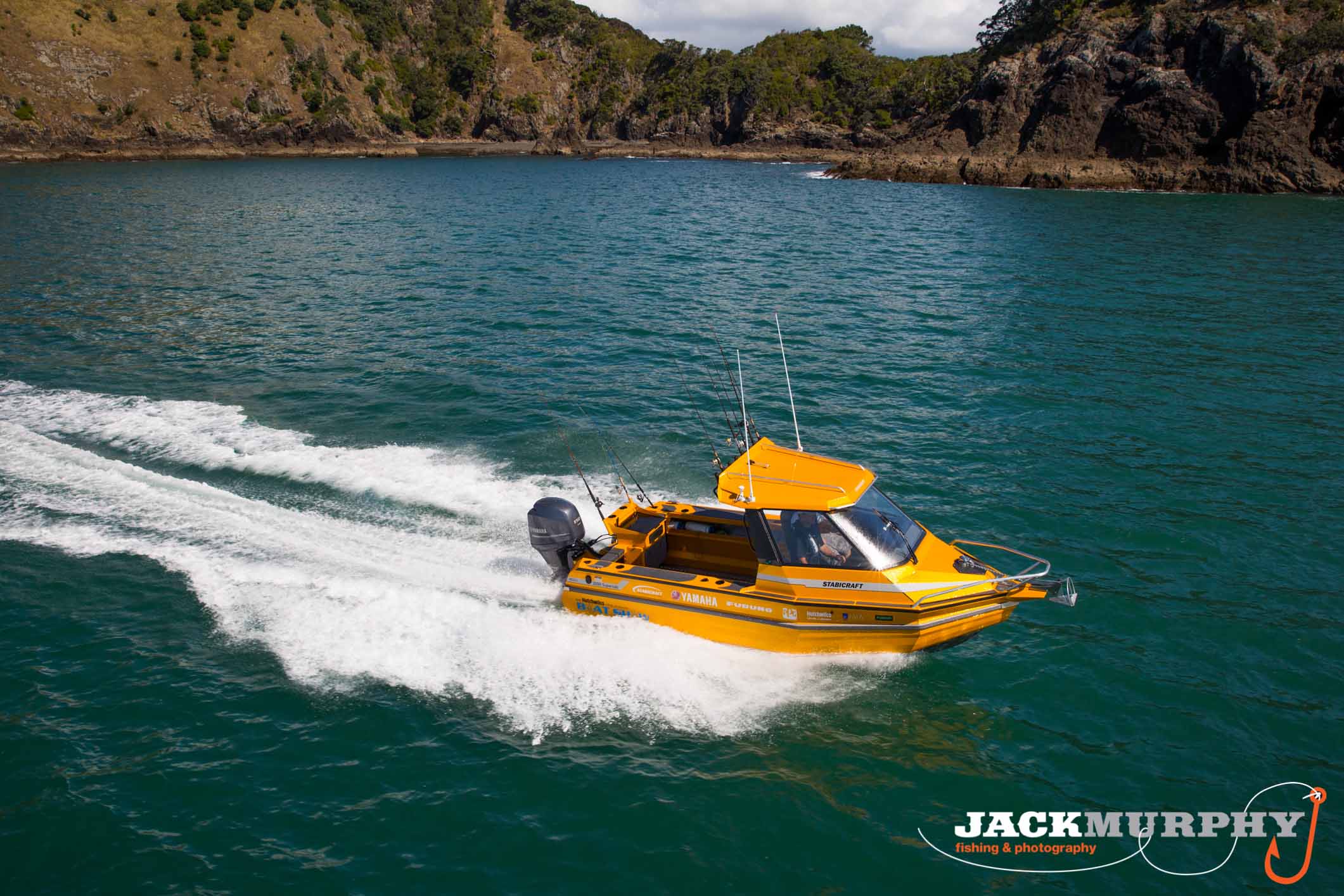 Stabicraft 2050 Supercab
White Pointer 940
Bay of Islands.
Yeehha!
A big school of kahawai.
I think I found my future holiday house.
Aye aye captain!
Spot the hammerhead...
Is there a fish you want me to attempt to catch? A location I should fish? A photographic challenge? You tell me. Either email fishfingers18@yahoo.com or leave a comment below.
Until next week.
Jack Murphy
© JackMurphy Fishing and Photography