I turned 21 a few weeks ago and my dad did a speech - he spoke about my insane fishing addiction that has driven him crazy for years. He said that ever since I'd started fishing he hadn't been able to catch up, this was mainly due to me always being 'out at sea.' He never did get the fishing bug and couldn't fathom where it came from - until recently.
The past flooding that loomed around the Hawkesbury River area prompted an emergency clean up on my dad's property in Richmond. To make sure everything wasn't washed away, they moved piles of boxes to high ground. The property was fortunately never hit but during the clean up my dad came across his grand father Frank's (my great grand dad) tackle box. Well not exactly a box, it was a small rust stained cloth bag and contained within were the simple fishing tools of another era.
Inside I found:
- An empty leather knife sheaf.
- A plastic box containing a few different sized rusty brass hooks and sinkers.
- Four cork hand lines with what looks like the first ever monofilament line produced!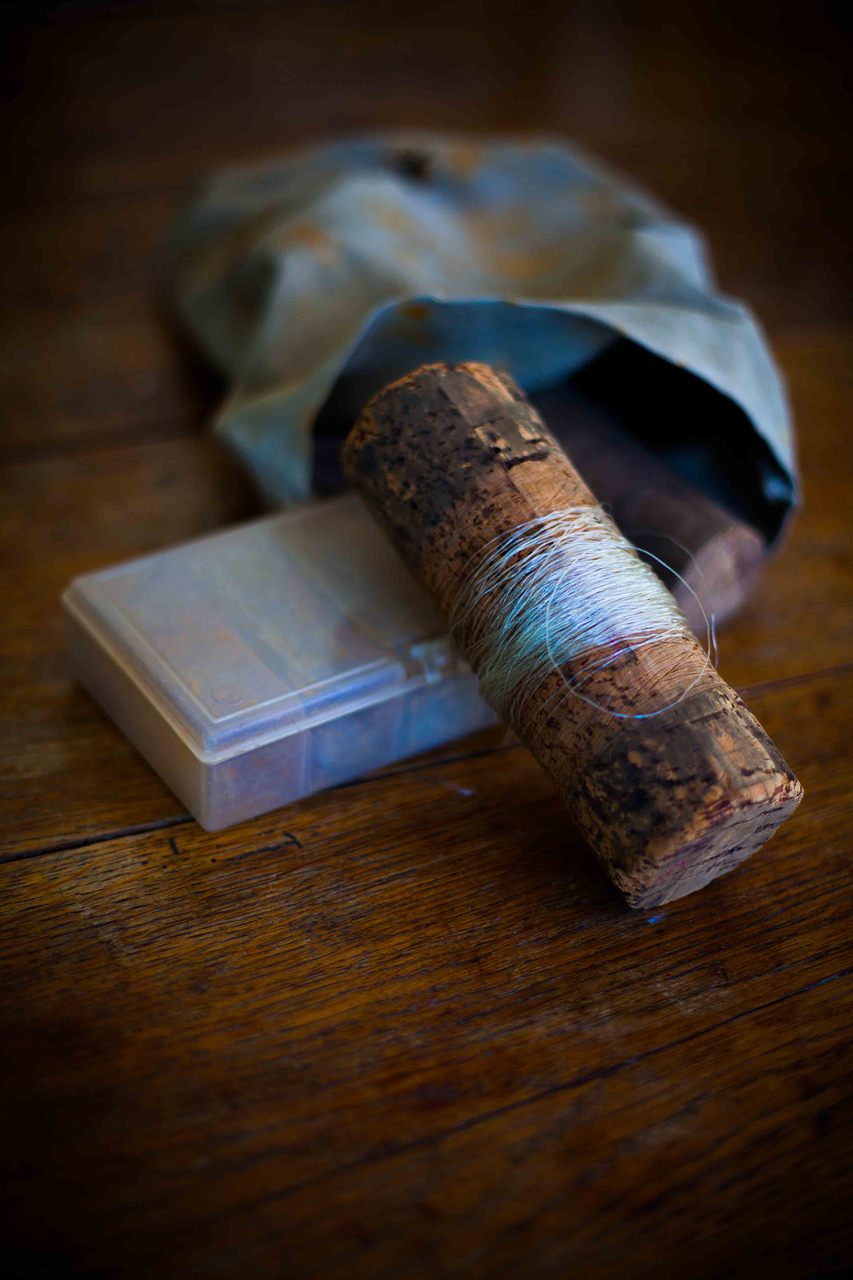 It says a lot about 'keeping it simple'. You don't always need thousand dollar reels to get amongst the fish, I'm sure Frank always caught a feed with these basic fishing essentials.
JM
© JackMurphy Fishing and Photography